Contact us
Mobile:13038888855
Email:991417890@qq.com
Web site:www.fqmjj888.com
Address:The opposite of the 4144 hongsen hotel in jinlong, dalang town, dongguan city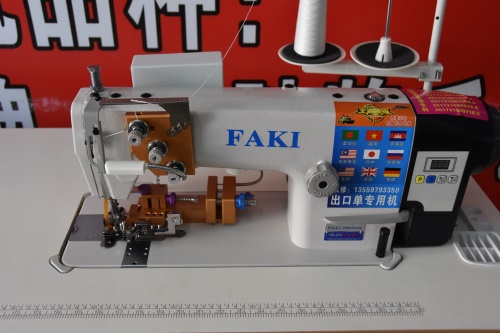 High speed burying machine
Introduce:
Pin number:
Features of high speed embedded clamping machine:
1. High-speed embedded clamping machine, fast speed, high efficiency, simple operation, no need of needle, sewing speed up to 3500 times per minute, is 6 to 7 times of traditional sewing machine.
2. High speed embedded clamping machine, straight needle stitching, no minute needle, adjustable needle distance, 6 pin to 22 stitches can be applied, single needle single wire stitching, after stitching, the elastic effect is no different from the sewing disc.
3. High speed embedded clamping machine, dual drive synchronous wheel rotation and drag clothing, anti-roll edge guide positioning mechanism, can automatically open the edge of the sheet, without training, a glance will be.
4. High speed embedded clamping machine, powerful straight needle penetrating force, even the thick material sewing can be easily stitched, designed to simplify unique, convenient operation and reduce the worker's fatigue.
Features of ordinary cardigan embedding machine:
1. The ordinary sweater can be sewn up with a large body and collar
2. Sewing machine for ordinary sweater
3. Most of the machines are imported, which are made in Italy or South Korea, and they need to use different cardigans
Features of high quality sweater embedded machine:
1. This machine chooses Taiwan imported car to be the same level baking paint not easy to scratch, wear resistant to wear.
2. Only the assembly line processing is chosen, the precision is super high.
3. The whole machine chooses to use imported high torque torque screw, never slip tooth.
4. High precision assembly process, needle disc light, low noise, low wear.
5. High quality sewing machines are made of high quality and high cycle carbon steel, the parts are imported from abroad and the performance is superior.
6. For all kinds of coats, woolen coat, collar cuffs, and various interstitching, superior performance, easy to operate.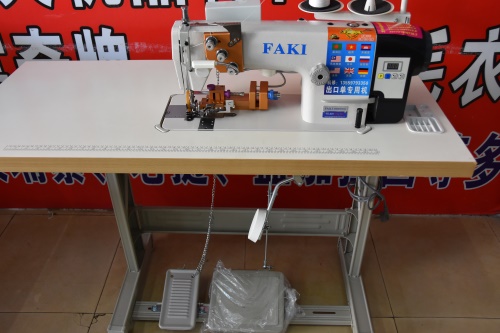 Last one:Clamping machine Next article:cardigan
Tags:
Time:2017/10/17 0:00:00
News
Products