Contact us
Mobile:13038888855
Email:991417890@qq.com
Web site:www.fqmjj888.com
Address:The opposite of the 4144 hongsen hotel in jinlong, dalang town, dongguan city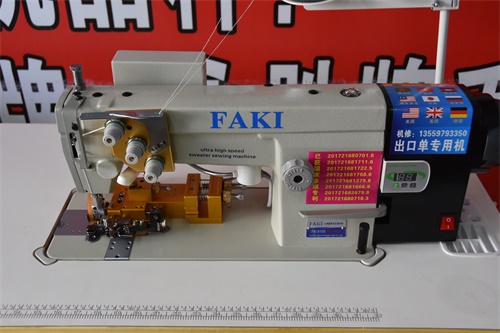 Clamping machine
Introduce:A9 high speed sweater embedded machine
Pin number:7 to 18 needle
Function:
2. Replace the sewing machine 2. Instead of sewing machine 3. Can be combined for export goods 4. Can be made 18g-9g precision side 5
The machine can be fitted with different kinds of fabric, such as jacket, jeans, factory clothing, etc. Can be replaced by two needles, the bending needle can be adjusted independently. Together, it can be equipped with a towing wheel equipment according to different requirements. It is directly transformed by machine and never air.
Product features of cardigan embedded machine:
1. Through the complete improvement of the chain stitch method, the low tension of the needle line and the bottom line is completed.
2. The extra layout of cantilevered cylinder is especially suitable for the seam of the sleeve, such as sleeves and trousers.
3. The sharp improvement of the positioning components such as the line and the curved needle, and the smooth line of the wrinkles are eliminated.
Sweater submerged clamp machine is another feature of straight needle stitching, not minute hand, adjustable needle spacing and 6 to 12 needle can be applicable, single single needle sewing stitch, elastic effect after the suture and the traditional plate slot and no difference.
The sewing speed of the machine is about 5~6 times of the speed of the traditional sewing machine, and the speed is fast, high efficiency and simple operation, and it can be stitched at up to 3500 times per minute.
The advantage of cardigan embedding machine: not the eye, but for the intercolor, control to eat side in half. The suture chain is exactly the same as the traditional sewing machine, convenient for folding and elastic. Needle spacing can be adjusted freely, especially for coarse knit sweater.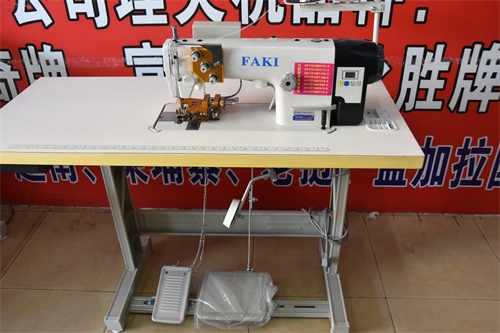 Last one:Sewing machine Next article:High speed burying machine
Tags:
Time:2017/10/17 0:00:00
News
Products